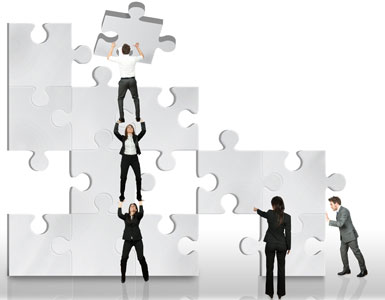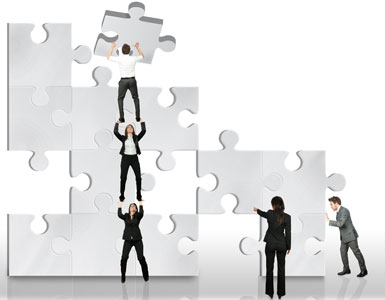 At ABM we want to make life easy for the independent contractor. We offer a full professional
service for a fixed monthly fee (ranging from £97 to £120 including vat) where everything is taken care of.
This nationwide service covers all of the end of year filing obligations for Companies House, corporation tax and PAYE and even includes monthly PAYE returns and quarterly vat returns where applicable. Basic personal self-assessment tax returns for the shareholders are also included in the fee where required. This service is different to similar services offered by other accountants because your company position is reviewed every month. You can be reassured that you are drawing the correct and maximum amount of dividends each month rather than leaving everything until the end of the year. We are also able to carry out tax planning during the year as our information is always kept up to date.
Although this service was initially offered to contractors in the local area, we now operate on a national level and have clients from all over the UK.
IR35
From 6 th April 2021 the responsibility for assessing your IR35 status will, in most cases, lie with your end-client. However, there are some exceptions to this, so in some cases the responsibility will rest with you as the director of your company. If you have any concerns regarding your IR35
status or if you would like to contest the status determination given by your end client, then your first port of call is to use the HMRC CEST tool. However, there is a crucial flaw with this tool in that it does not consider mutuality of obligations (an essential element for an employment contract
to exist) so we can also arrange a detailed contract review to give you a professional independent opinion. You may also be able to take out insurance against any potential tax losses incurred during an HMRC investigation. Note that an additional fee will apply for this service.
How Does Our Monthly Service Work?
You send in your paperwork (via your client portal) and, on a pre-determined day each month, we calculate all the necessary payments. At the outset we will provide you with a comprehensive guide on claiming expenses from your company to help you complete the expenses template
and make you as tax efficient as possible. Then, each month, we send you a full breakdown of how the company monies have been allocated together with details of how much money is available for dividends. Have you heard of the term "illegal dividends"? It can present serious problems for
contractors if dividend calculations are left until the end of the year, have a look at our guide to illegal dividends to find out more.
The biggest advantage with ABM doing all the bookkeeping and paperwork every month is that you have immediate access to all the funds available from your limited company whilst knowing that you haven't taken too much! You will also receive up to date information on your corporation tax
liabilities together with an estimate of any additional income tax which may be due and by what date.
We take care of all the in-year filings for payroll and VAT. We also complete the end of year statutory accounts and corporation tax return along with your own self-assessment tax return.
We have been operating this service since 2007 and think the service works very well. It represents excellent value for money, and more importantly our clients agree!
Take Home Pay Rates 2020/21
If you are already reading this page you are probably aware of the big tax and national insurance savings to be made when operating as a limited company. If you are invoicing your client £50,000, you could end up with £40,299 (81%) in your pocket after tax deductions. Invoicing your client
£100,000 gives you a take home pay of up to £77,761 (78%). (Please note that a second shareholder may be required to achieve these rates. Also any expenses incurred by your limited company will alter these percentages). This compares with £37,662 (75%) for a salary of £50,000
and £66,689 (67%) for a salary of £100,000.
If you want to find out more or arrange a free consultation, please call 01642 592802 or email Loraine@teessideaccountants.co.uk